GIRL, IF YOU DON'T OWN THIS PRODUCT, GET IT TOGETHER!!

HAHA… Kidding.. well kind of.
Well Helloooo!!! 😀
To start my weekly favorites I want to clarify 3 very important points:
These are my honest thoughts, no one is paying me to say I like these products and these Series will never include sponsored products. I truly love them and that's why I recommend them.
I am mostly into High End makeup, but I will always try to include affordable brands and do editions of only Drugstore/affordable products… and they will not be limited to makeup only.
You don't have to buy them, and if I find a dupe that is more affordable to the products mentioned, I'll let you know as well.
"The Products"
The first product I love, and perhaps my favorite for a long time is my That Glow-Glow Kit by Anastasia Beverly Hills.  I love Highlighter!!!!! Well, don't we all?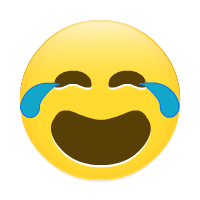 and it is really versatile; it allows me to play, mix and match the colors according to my mood and makeup look of the day, the lightest color is an amazing inner corner Highlight and lastly the bronze color makes a perfect eye shadow.
This Palette retails for $40 and you could get it in the ABH Website, even though right now it's not in stock. I'll keep you posted as I don't know if it will be back in stock anytime soon.
This palette is sort of EVERYWHERE if you scroll in the biggest Makeup Pages on Instagram. The Huda Beauty Rose Gold Palette is a Cult-Favorite, and mine! The pigmentation and blend-ability in the mattes, the stunning metallics and the color selection makes this palette a must have. I use it for every day looks, glam looks and smokey eyes, you really can't go wrong with it.
It retails for 65$ and you were able to get it in Sephora, I am not sure if it will be restocked as it was advertised as Limited Edition.
Let's talk about perfection in a blush…
This blush is in a tie in my books with Luminoso, it might not be everybody's cup of tea, but it will be if you are light medium skin tone. It gives you a natural and healthy rosy cheeks with a pinch of glow. It goes with almost any look and you can't beat the fact that it is SO AFFORDABLE!!!! Only 8$ and if you want to get it CLICK HERE.
GIRL, IF YOU DON'T OWN THIS PRODUCT, GET IT TOGETHER!!
HAHA… Kidding.. well kind of.
This is my ride or die, I use this every time I do my makeup and it makes my life so much better!! It makes my skin matte for longer, or sets my foundation so it doesn't move, it helps my concealer to not be a creasing monster and well, it's one of the best products for normal/oily skin. If you don't have it get it on Sephora HERE for 38$.
RCMA Powder is a good dupe, for a lot less ($12) you can get it here.
My last product, for the ones that know me might be unexpected, but Kylie's Dolce K is MY FAVORITE LIQUID LIP.
I do glam looks, natural looks and it goes with smokey eyes and just a simple wing.
I am naturally tanned/brunette, so a perfect mauvy-lip is normally too nude in my skin tone, but this one is just perfect for me. Get it on Kylie Cosmetics' Website for 29$ HERE
Hope you liked my weekly favorites, tell me your favorites ❤
Love,
Fernanda B.